Key Takeaways:
A recent global poll found that most Canadian parents trust their children to use the internet freely but worry about their safety as more children under the age of 18 do so.
75% of Canadian parents asked said it was difficult to keep their kids safe online.
According to a recent global survey, as more children under 18 use the internet, most Canadian parents trust them to use it unsupervised but worry about their safety.
69 percent of Canadian parents surveyed said they "trust their children to access the internet unmonitored," and 86 percent said it is "extremely vital" to teach kids about cyber safety, as per the 2022 Norton Cyber Safety Insights Report, which was released on Tuesday.
Although there is no foolproof solution, all families can take precautions to live their digital lives safely, according to Darren Shou, head of technology at NortonLifeLock. "Having frequent discussions with your children about cyber safety, using a password manager to securely hold complex and secure passwords, and being inherently sceptical about everything you come across online are steps all families can take," he said.
Also read: Canadians are progressing in their efforts to use less single-use plastics
On behalf of the American software corporation, The Harris Poll interviewed 12,034 persons online in 12 nations across Europe, North America, and Asia.
Of the 1,003 respondents in Canada, 221 were parents of kids under 18.
83 percent of parents believe it is "somewhat probable," and 42 percent believe it is "very or extremely likely," that their children may share personal data about themselves or family members online.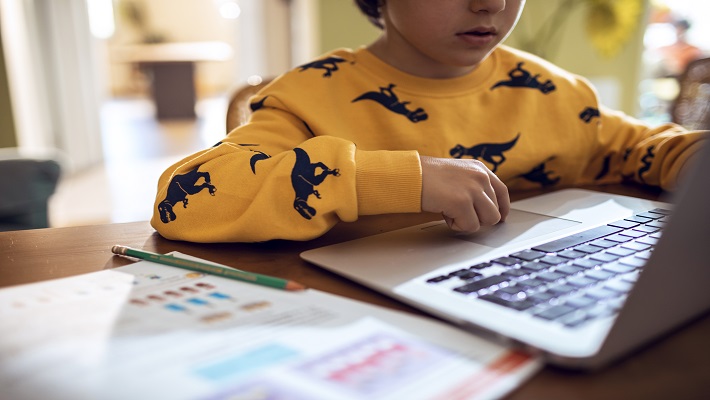 As more people fall victim to online fraud, Canadians' worries about online security continue to grow. For instance, following the nationwide Rogers outage, the business reported that many customers were victims of "phishing" scams in which con artists pretended to be from Rogers and offered credits via an online link.
75 percent of Canadian parents surveyed believe keeping their children safe online is challenging. In comparison, 95 percent believe it is more important than ever for parents to talk to their kids about cyber safety.
Source: CTV News
Get Canada and Yukon's top News, Market News, and other News of USA and worldwide only on yukonweekly.com