Key Takeaways:
You must wear a face mask in public for 14 days after returning to Canada following a trip around the world or a stop in the United States to fill up the petrol tank.
The 14-day mask requirement for newcomers does not differentiate between indoor and outdoor contexts.
Travelers entering Canada who are completely vaccinated no longer need to produce proof of a negative COVID-19 test.
When you return to Canada after a trip around the world or a stop in the United States to fill up the gas tank, you must wear a face mask in public for 14 days.
On the other hand, the federal border requirement is no longer in line with the laws in British Columbia and practically every other province, where masking is no longer necessary in public interior venues.
According to Ottawa's standards, everyone entering Canada must also maintain records of all close encounters for two weeks and closely self-monitor for COVID-19 symptoms.
Dr. Birinder Narang, a family physician in B.C., says it's critical to watch the virus's symptoms. He explained that tracking one's close contacts for two weeks covers an incubation period "far longer" than any variant has been in previous months.
Also read: Before making plans, experts encourage Canadians to test several times
"I think the onus currently is on the federal government," Narang said in an interview, "because if they say, 'Hey, we need these restrictions,' there needs to be some transparency around, 'Here's the evidence; why this continues to work."
"I don't believe that evidence exists, in which case a recommendation should be made."
The information that travelers must follow is available on the federal government website. Still, it is not included in the email that all visitors receive a few days after arriving in Canada.
The obligation for newcomers to wear a mask for 14 days does not distinguish between indoor and outdoor environments.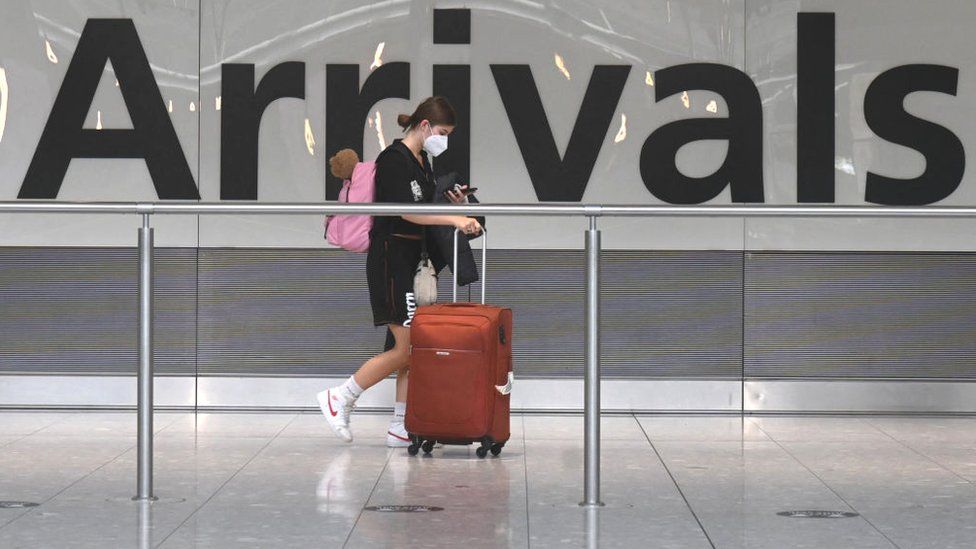 Instead of enforcing "antiquated measures," Narang, who recently returned to Canada from a trip abroad, believes the federal government should focus on providing individuals with information on how to protect themselves.
"It doesn't make much logic to go for the following 14 days." Whether I wear a mask or not, I'm just as likely to be exposed at work this week, or anywhere else domestically — in a grocery shop," he told Global News. "When it comes to government demands, we need to ensure we're not losing our minds."
Travelers who are fully vaccinated and entering Canada no longer need to show negative COVID-19 test documentation. However, anybody entering the country should still fill out travel details, including a comprehensive quarantine plan, on the ArriveCan app.
The data acquired by the ArriveCan app, according to Narang, could be important in planning for future pandemics.
Source: Global News
Get Canada and Yukon's top News, Market News, and other News of USA and worldwide only on yukonweekly.com